The FOSS Divergence
Sounds like the title of a Big Bang Theory episode right? Well it's a real thing. Over the past several years there have been a number of free and open source non-linear editing softwares either released or attempted to develop. Few of these have made it to "stable release" status. The issue here that so many projects sprout up by so many developers. These are typically small groups or singular developers creating a massively huge undertaking.
Instead of large groups working on a single NLE application, we see lots of people woking on lots of NLE applications. These folks are working on donated time and typically don't even have an expense budget; outside of what they put in. As a result, a lot of these NLE projects move at a snail's pace or worse, they get scrapped. Have a look at this image here that charts the life lines of different NLE's since 2008 to today.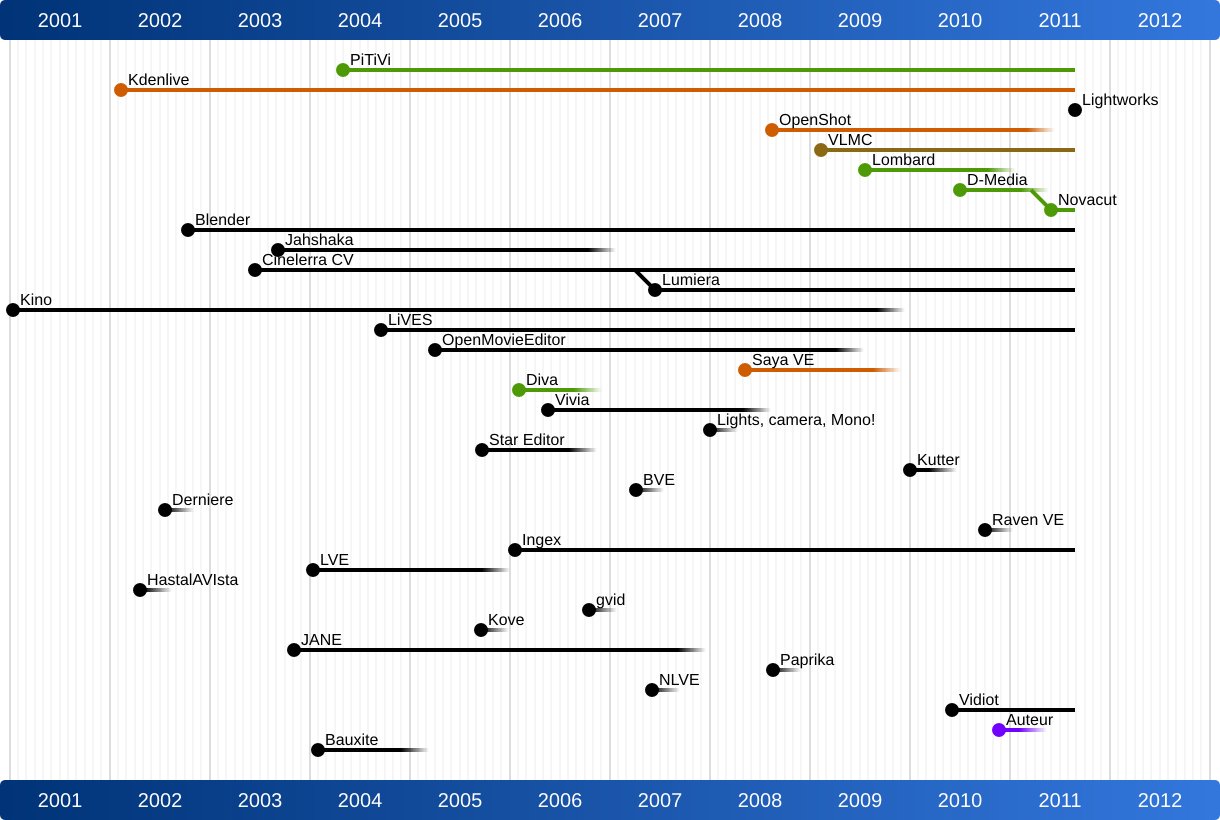 Timeline of FOSS NLE's by Jeff Fortin at PiTiVi
So what's the solution? Get people to scrap their vision of what an NLE should be and jump on someone else's bandwagon? Well if that's what you want to do, then that's cool. However, getting people to merge projects shouldn't be the only option on the table. Again, this should be about creating a way to turn fracturing into celebrated diversity. Who should take this on? Well it makes sense to have the role be that of an intermediary. The NLEC! How should we approach a solution? That's the conversation that needs to be had.
Participants
Jeff Fortin, PiTiVi
Supporters
NPeaches